I have been making zines, or content for zines, while out and about. Here are a few recent examples for a trail run zine. I carry either a mechanical pencil and a blank zine made on rite-in-the-rain paper for rainy/snowy days or a regular piece of printer paper with a good technical pen. I cut out a piece of hard plastic coated cardboard that came as packaging for my running poles. I use this as a hard back to write on and attach the zine paper to it with a small clip. These go into my running vest until I find something on the trail I would like to capture. When I return home, I fill in some color with other pens or details based on photo references.
If you are interested in folding some of your own printer paper zines check out this helpful youtube tutorial.
Here is how one of the trail running zines looks like unfolded.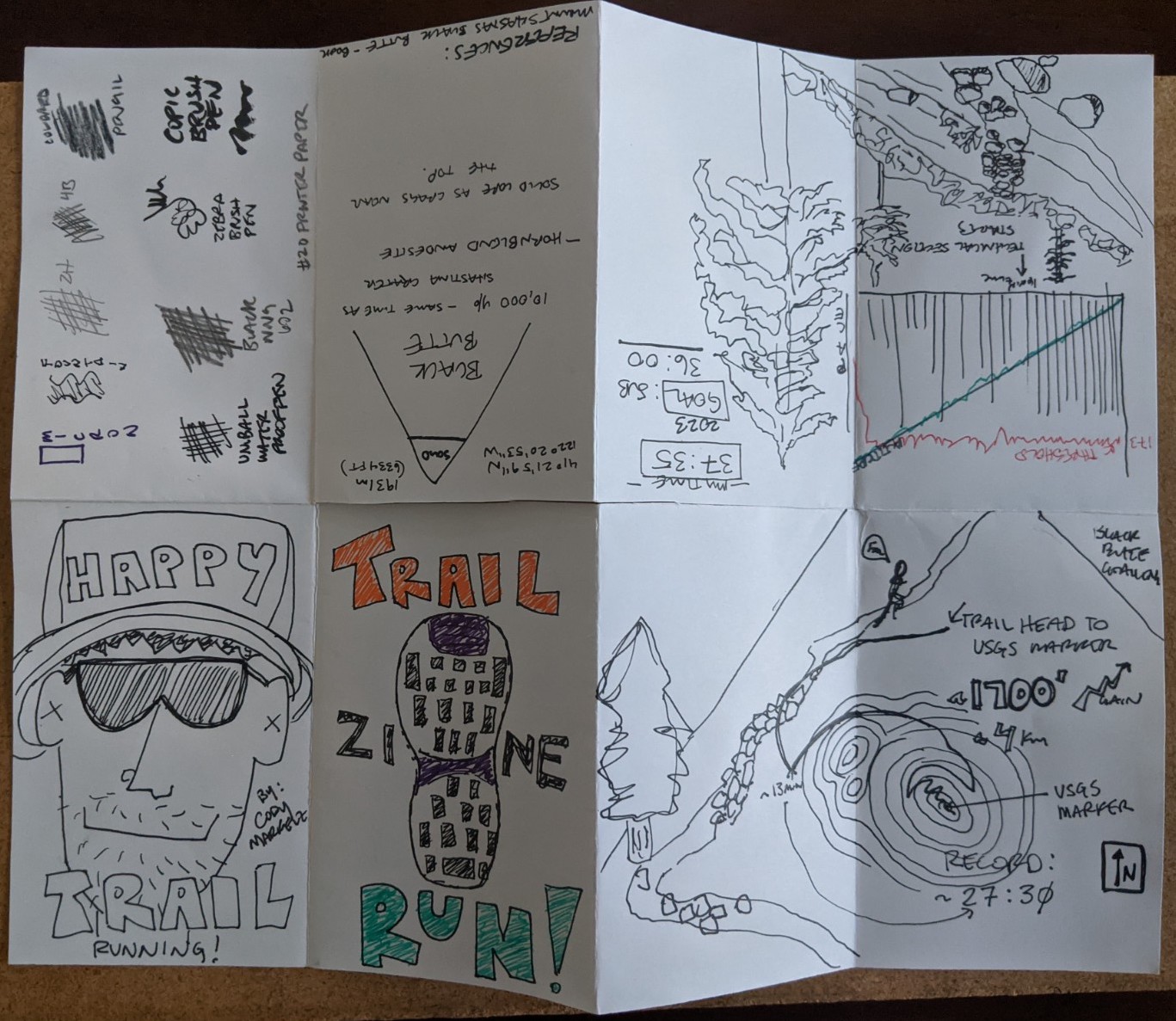 Water-proof paper vs. #20 printer paper
Rite-in-the-rain paper
I had a grand plan to make zines out of Rite-in-the-rain paper. I have some of their notebooks and have used them extensively for field work. They are excellent for written notes and journaling, but much less so for art in my opinion. Rite paper is more expensive per sheet and I had to special order it. The paper works in most conditions, but the need for a pencil can be limiting as it is difficult to keep it from smearing the exposed sides of the zine while running. Using harder lead was one option, but it still smears. I have tried various technical pens and brushes with this paper, but do not like the results. The ink of the pens tend to sit on top of the paper without soaking in. This makes them more prone to smudging even after ample time to dry. Overall the feel of the paper is just not that good for this application and my large list of favorite drawing tools.
Regular # 20 printer paper for the win!
Cheap and available at most drug or box stores, 20 pound (or greater), printer paper is a good option for a lightweight carry while out on runs. I just place the pre-folded zine, backing, and writing implement inside plastic bag when not in use. This paper is fine for 90% of conditions I plan to be out in and works with more pens.
Rite-in-the-rain paper (blue) vs. #20 printer paper (green) smudge comparison after 1 minute.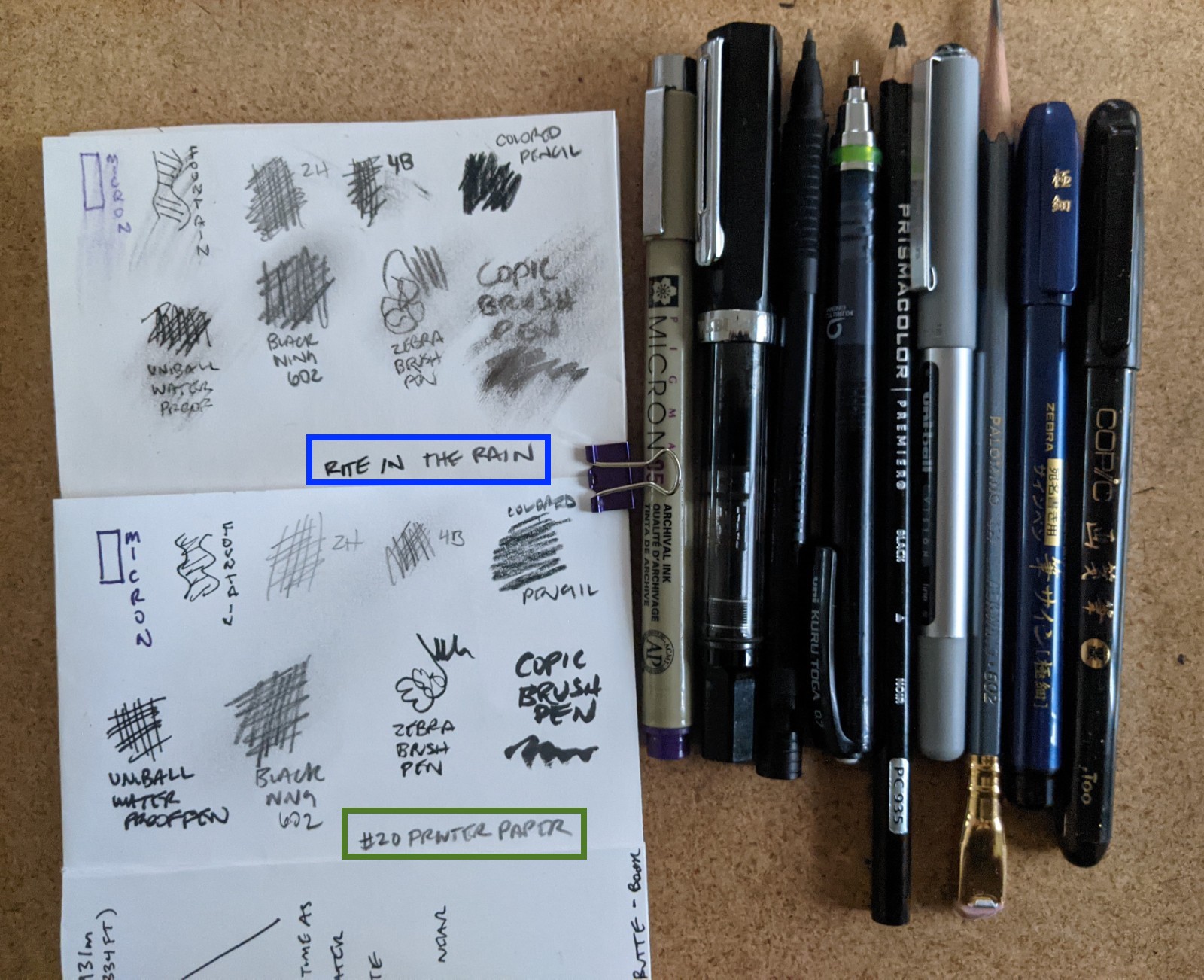 Happy trails running and/or making adventure Zines!