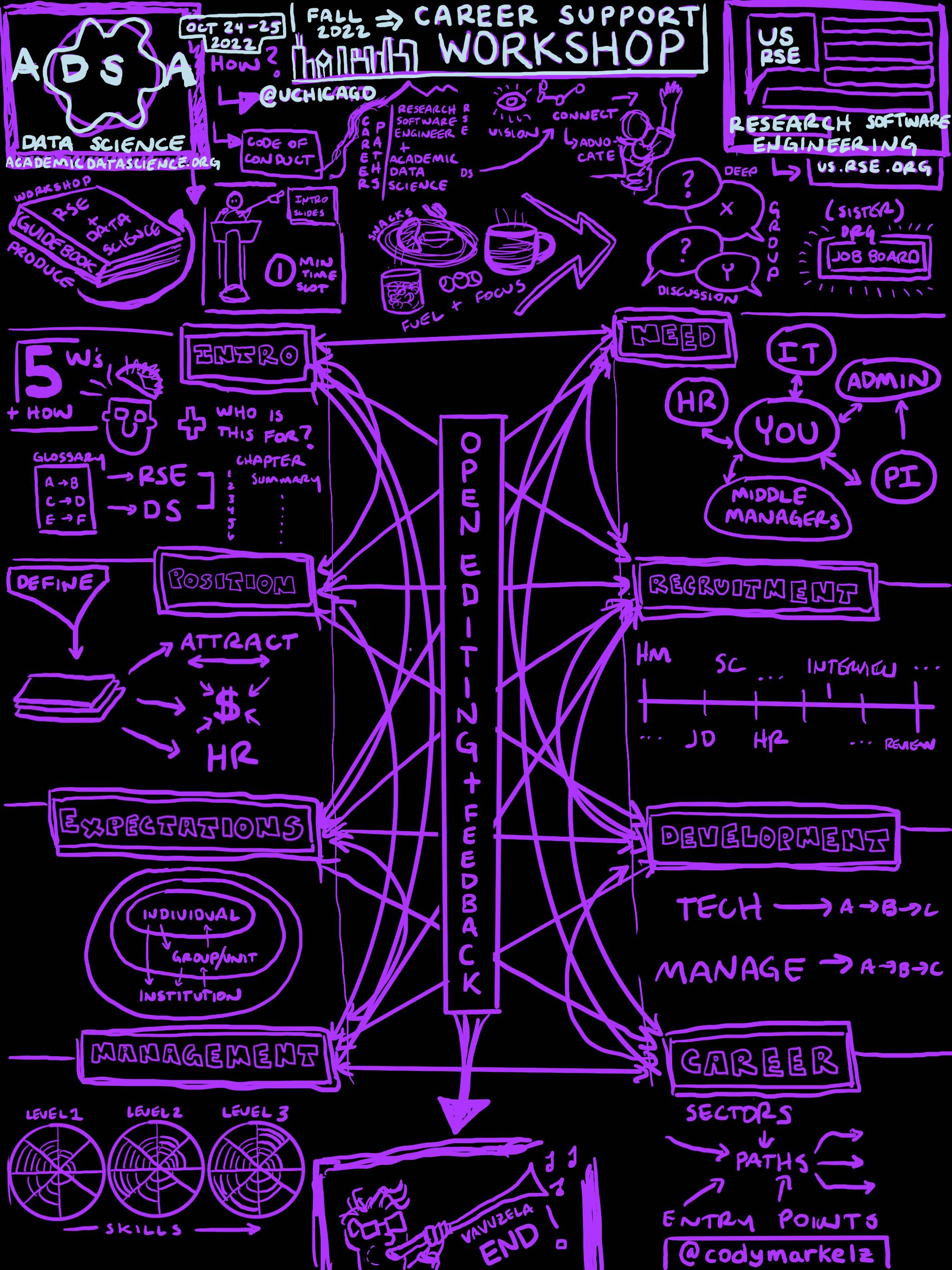 Academic Data Science Alliance (ADSA) Career Workshop Sketchnote
The Academic Data Science Alliance (ADSA) and US Research Software Engineer Association (US-RSE) hosted a fall workshop on career tracks. The group was really committed and we wrote a rough draft of a book during a two day workshop! The goal was to identify the problems and write a handbook for data scientists or software engineers pursuing careers within academia. Contributions by Data Scientists and Software Engineers are often critical for projects to be completed and maintained after publication, but there currently is not a good career track model within academia to maintain talent.
The sketchnote I illustrated above shows the major workflow of the meeting. We had an introduction and problem definitions at the top and then broke out into smaller groups to tackle the 8 chapters (Intro, Need, Position, etc.) of the forthcoming book. The moderators ensured there was near immediate feedback sessions and time for incorporating comments and feedback. The workshop was run like a 2 day academic paper writing session with rapid critical feedback. After the first session, everyone was feeling a bit weary to get feedback that quickly. In the end though, it was the perfect way to write a draft of a book in 2 days!