I have been meeting up with Dustin Bonivert at least once a week to do some live sketching, chat about art process, and taste some micro-brews. We decided to make our meet-ups a community event once a month hosted at a few businesses in town that sell craft beer. To find out more about upcoming events please visit our group at Shasta Sketchers.
If you like my sketches you can check out the sketchbook section of my art portfolio website or follow me on instagram codymarkelz.
I put together a flier based on some of the live sketches I did at these businesses.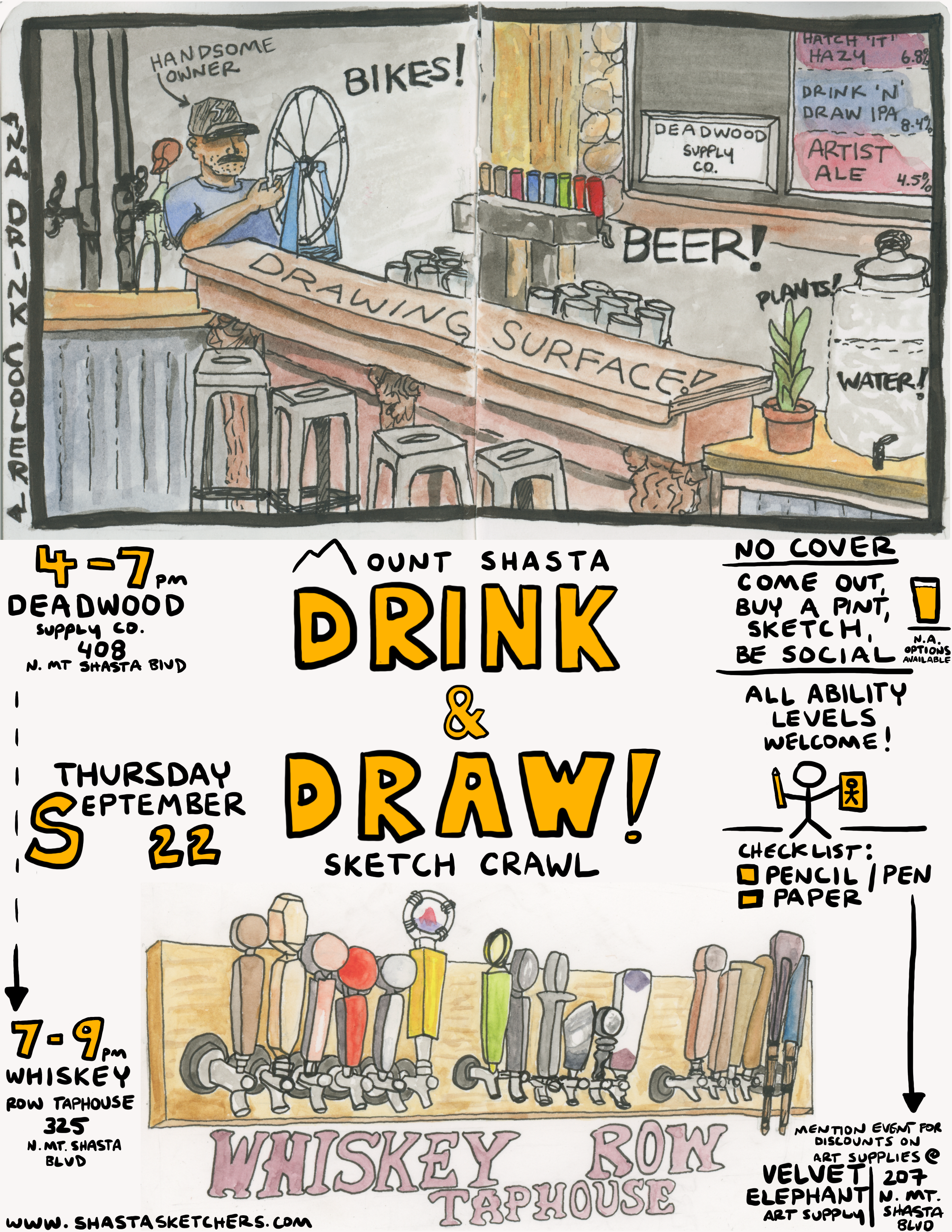 Here are some other sketches I made on-sight at Deadwood Supply Co..